"BESA AGRO PROJECT" LOAN
---

Do you need a loan to start or expand an agricultural activity?
If you have an agricultural activity in area of Malësia e Madhe or Përmet – Fond BESA, in cooperation with VIS Albania and CESVI offer loans with the aim of improving the quality of life of rural households, promoting start-ups and clients' social inclusion.
This loan aims to finance agricultural, livestock, agro-processing activities, whether these start-ups or existing ones.
LOAN CHARACTERISTICS:
AMOUNT
50,000 – 500,000 ALL
CURRENCY
ALL
TERM
1-3% depending on loan term
FEE
1-3% according to loan term
COLLATERAL
Mortgage is not a necessary condition for obtaining a loan. Lien, Pledge.
REPAYMENT
Depending on client preference:
• Flat – equal installments for the whole repayment period.
• Declining – Interest is calculated on the remaining amount of principal
INTEREST
Interest rate is consistent with:
• Loan amount and terms
• Collateral to be used as a guarantee for the loan
• Number of loans the client has benefitted
CLIENT CONTRIBUTION
Not less than 30% of the total investment value
For further information and loan examples with the nominal and effective interest please download the Leaflet.
This loan is delivered under "BESA AGRO PROJECT", cofinancing of Fondi BESA and VIS Albania and CESVI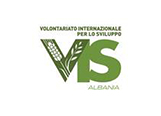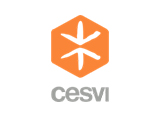 Apply!