"BERZH AASF" LOAN
---

Agricultural loans for all farmers and residents of rural and semi-rural areas who develop income-generating activities both in the field of agriculture and non-agricultural activities, which in their nature are related to the processing of agricultural products.
Eligibility Criteria
(a) It is a company, enterprise, firm, business, sole proprietor, or other legal entity formed under the laws of the Republic of Albania or an individual registered as an entrepreneur in accordance with the laws of the Republic Albania.
(b) It is engaged in one of the following economic activities:
(i) Primary Agriculture: including (1) livestock farming, (2) crop farming, (3) growing seeds or herbs, (4) growing vegetables or fruit, and (5) the manufacture or production of fertilizers or edible oil;
(ii) Agri Equipment, Logistic and Service Providers: including (1) farming machinery and equipment suppliers, and (2) silos and refrigerated storage;
(iii) Agri Processing: including (1) bakeries and patisseries, (2) meat slaughtering and processing, (3) egg and dairy producers, (4) edible oil producers, (5) packaged food producers, and (6) water, non-alcoholic beverages, beer and wine producers; or
(iv) Agri Wholesale and Retail: including (1) agri-commodity and food wholesalers, and (2) food retailers.
(c) It is operating primarily in the Republic of Albania.
(d) The activity is registered and operate in compliance with the Albanian legislation
Availability period: 6 December 2016 to 30 December 2019
LOAN CHARACTERISTICS:
AMOUNT
The maximum loan amount is 3,500,000 ALL
CURRENCY
ALL and EURO
DURATION
Working capital: max 3 years (36 months)
Investments: max 4 years (48 months)
FEE
1-4% depending on loan term
COLLATERAL
Mortgage, Pledge, Endorsement, Cash collateral depending on loan term.
REPAYMENT
Depending on client preference:
• Flat – equal installments for the whole repayment period.
• Declining – Interest is calculated on the remaining amount of principal.
• Irregular: Based in the production cycle, this loan might be repaid in irregular monthly
installments, flexible, seasonal. The monthly repayment amount will be calculated based
on the client monthly income.
INTEREST
21.6% to 28.8%
Interest rate is consistent with:
• Loan amount and terms
• Collateral to be used as a guarantee for the loan
• Number of loans the client has benefitted
GRACE PERIOD
In accordance with the type of activity the client can apply for grace period 1 – 6 month,
in accordance with the income generation cycle in agriculture.
This loan is delivered under "BERZH AASF" Project, cofinancing of Fondi BESA and ERBD and Albanian Government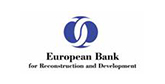 Apply!