"ZANA E MALEVE" LOAN
---

Are you 18 to 35 years old and want to start a business or further develop an existing business in the field of agriculture and tourism? – Fondi BESA in cooperation with VIS Albania support you with loans with favourable conditions.
The loan product "Zana e Maleve" is targeted for financing businesses that develop activities in agriculture, tourism or financing young people 18 to 35 years old who want to start an activity or develop their activities in these sectors in the Municipality of Malësia e Madhe and Shkodër Region.
LOAN CHARACTERISTICS:
a) Loans are approved in Albanian currency (ALL);
b) Collateral is not a necessary condition for the approval of the loan;
c) The interest rate is calculated on the remaining principal amount;
d) The monthly interest rate is 1.25% per month calculated on the remaining outstanding;
e) The loan amount is different depending on the business asking for financing;
f) The grace period is up to six months and the loan term is up to 48 months;
g) Disbursement fee is 1 – 2% depending on the loan term.
This loan is delivered under "ZANA E MALEVE", cofinancing of Fondi BESA and VIS Albania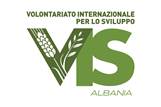 Apply!