EBRD disburses the first tranche to Fondi Besa for financing the Green Energy
---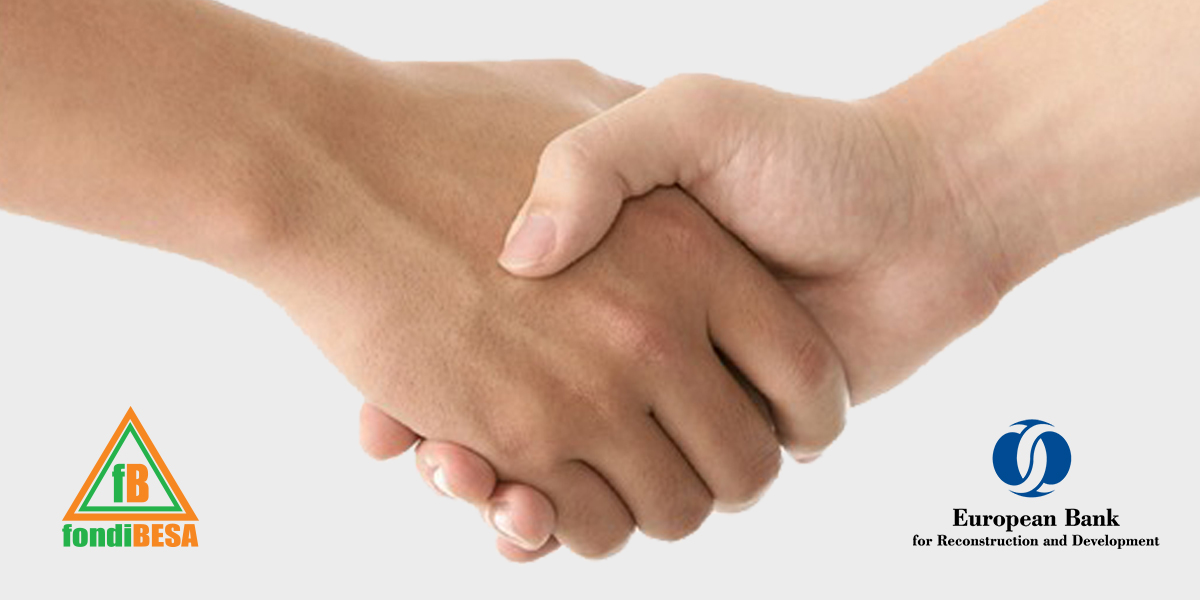 Fondi BESA, the largest microfinance institution in the country, receives the first tranche of Euro 1.5 million of a total loan of Euro 3 million accorded by the European Bank for Reconstruction and Development in the framework of the Program for the Green Economy Financing Facility (GEFF). This loan will be released under the EUR 85 million Program for the Western Balkans for Green Economy Financing and will be used to finance investments in high-performance energy efficiency projects in private dwellings. Clients will be able to invest in insulation, solar panels, efficient boilers and other green technologies.
Fondi Besa, as a microfinance institution, maintains a balance between its financial and social objectives. In this context, Fondi Besa contributes to the preservation of energy and encourages the use of its alternative forms.
We are aware that energy plays an important and irreplaceable role in modernized human life. But its environmental impacts are also rather pronounced. Whatever the mode of energy production, it has a significant environmental impact due to the operations from the provision of raw material and its transportation to the production process and energy utilization itself. Direct impacts have also the emissions from the power line including water, air, soil, waste, noise and radioactivity pollution.
The investments in the green technology are expected to lead to energy savings of more than 68,000 MWh per year and the reduction of annual gas emissions by more than 21,250 tons of CO2.
The program is a joint initiative of the European Union (EU), bilateral donors and beneficiary countries cooperating under the Western Balkans Investment Framework (WBIF) and is implemented in partnership with the Secretariat of the Energy Community. The Austrian Federal Ministry of Finance will provide incentives and technical cooperation in support of green technology investments.
The GEFF program supports financing for improvement of energy efficiency in private dwellings through a network of more than 130 local financial institutions across 26 countries supported by almost €4.2 billion of EBRD finance. This has enabled more than 120,000 clients to save a total of almost 8 million tons of CO2 emissions a year.
The EBRD has invested €1.2 billion in 84 projects in Albania, where it focusses on the sustainable development of the private sector, enhancing the commercialization of infrastructure projects and promoting sustainable energy and environmentally sound investments.
Fondi BESA has more than 32,200 clients in Albania with a loan book of €87 million The company has been an EBRD partner since 2010 and provides micro-lending to individuals and small businesses across Albania.
For more information about GEFF Project, please refer to the following address: https://ebrdgeff.com/albania/al/.